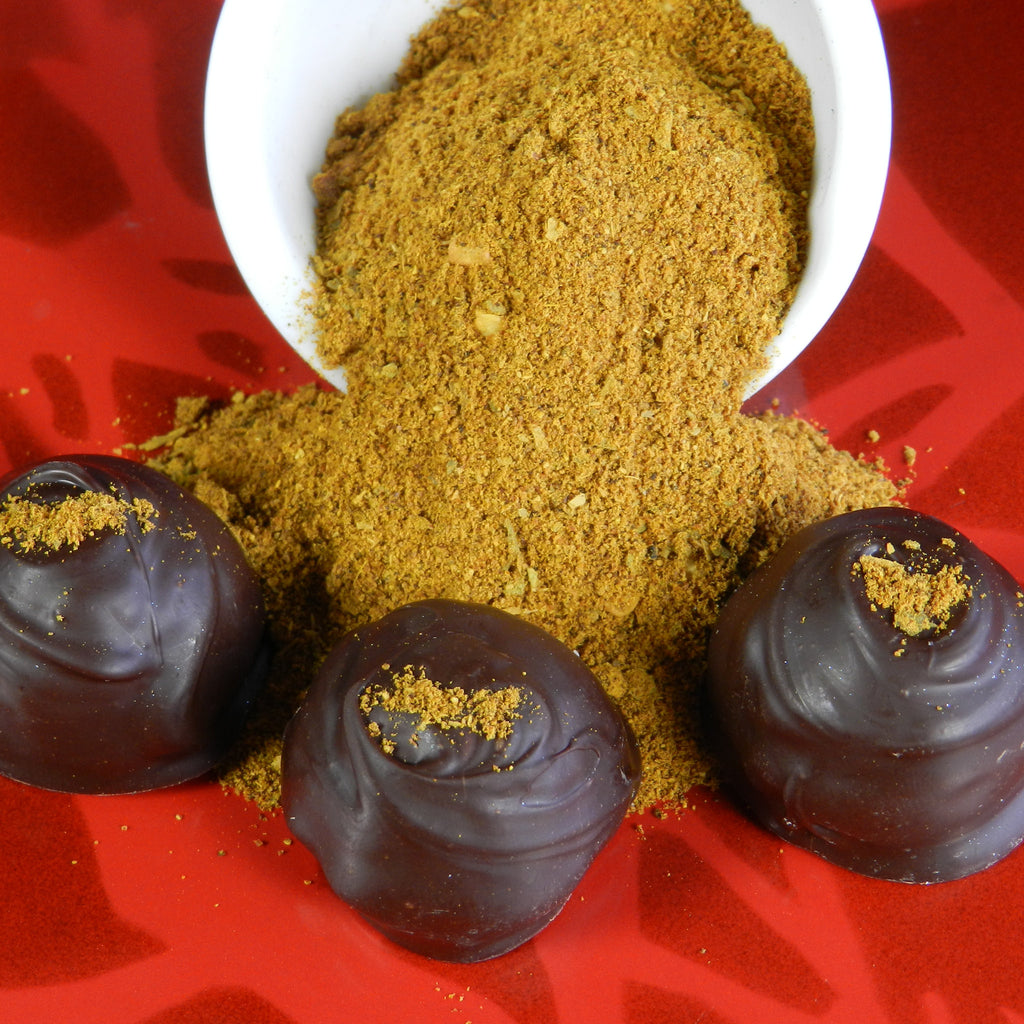 Napa Valley Chocolate Company
Savory Curry Chocolate Truffles
Introducing Savory Curry Chocolate Truffles from Napa Valley Chocolate Company.
To create this savory, sweet, and spicy Premium Chocolate Truffle we use our special blend of organic curry spices and blend it with our rich, dark chocolate ganache.
At Napa Valley Chocolate Company, we make all our Savory Curry Chocolate Truffles in small batches to ensure that you receive the highest quality, freshest Chocolate Truffles possible.
For our artisanal Savory Curry Chocolate Truffles, we carefully blend our finely ground curry spices with our rich, dark chocolate ganache.  These delicious sweet and spicy chocolate ganache centers are then dipped in rich, dark Belgian Chocolate. When you're looking for that savory sweet chocolate taste with a little Zing…then this truffle is for you. Just the thing for all you adventurous chocolate lovers…the perfect truffle, handcrafted just for you!
Remember…every order is guaranteed fresh…we don't make them until you order!
 As your Personal Chocolatier we promise that your Savory Curry Chocolate Truffle order…
Will always be handcrafted in small batches…to ensure quality and freshness
Will always use sustainably farmed Premium Belgian Dark Chocolate
Will always use sustainably farmed Premium Belgian Milk Chocolate
Will always use sustainably farmed Herbs and Spices
Will always be lovingly packaged in our signature Gold Foil Stamped Gift Box…perfect for friends and family gift giving
Savory Curry Chocolate Truffles from Napa Valley Chocolate Company, the perfect gift for your adventurous chocolate loving friends and family …
---
Share this Product
---
More from this collection